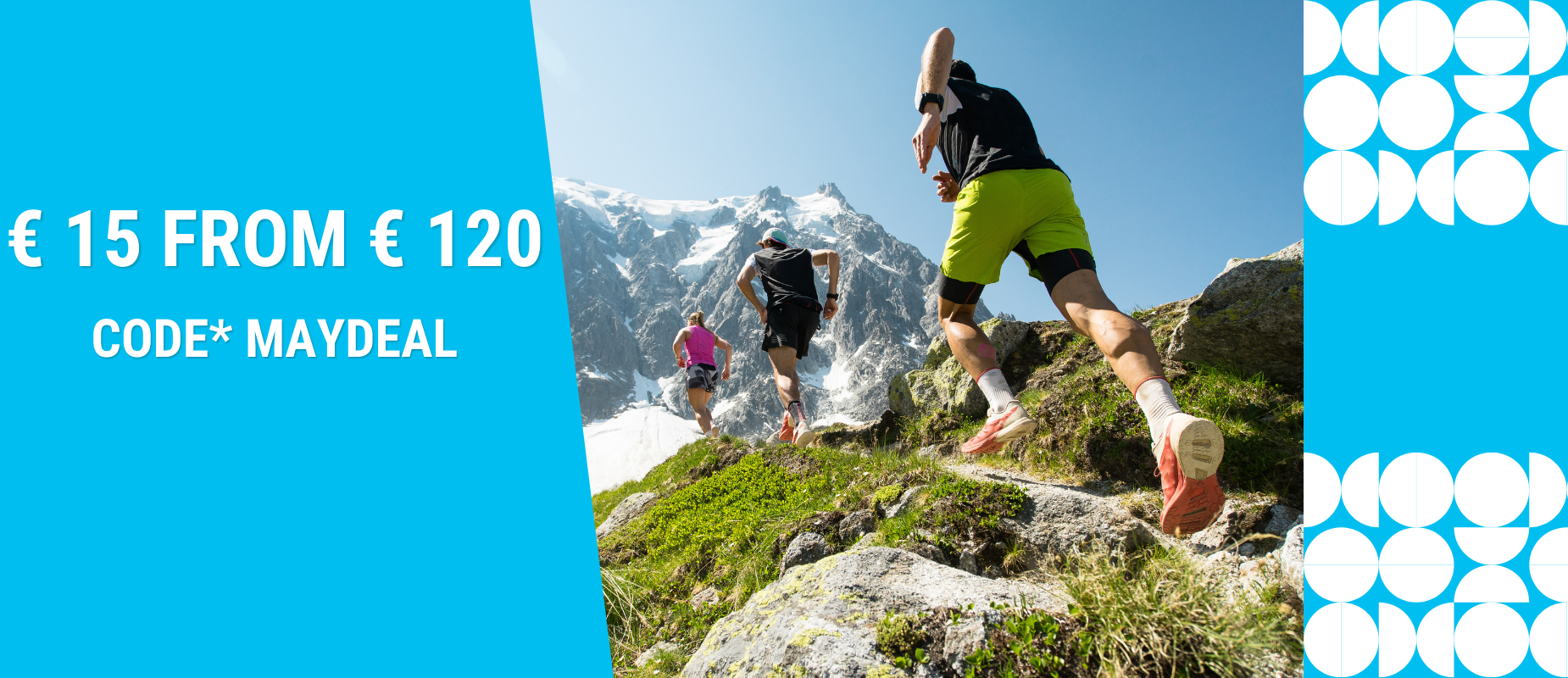 € 15 from € 120

with Code*
maydeal
The running season is in full swing and we want to reward your previous ambition:
‍
With the code MAYDEAL we give you € 15  from € 120
‍minimum order value.
‍
So take it and get everything you need for the running season.

Recommendations from € 120
everything for the pereckt running look
our top brands
* The voucher is valid for the entire product range, except for gift vouchers and products in the electronics category. A minimum order value of € 120 is required. The voucheris valid up to and including 29.05.2022. It can not be combined with other promotions or vouchers.